Synopsis
What happens when the undead return to life? In a world ravaged for years by a virus that turns the infected into zombie-like cannibals, a cure is at last found and the wrenching process of reintegrating the survivors back into society begins. Among the formerly afflicted is Senan (Sam Keeley), a young man haunted by the horrific acts he committed while infected. Welcomed back into the family of his widowed sister-in-law (Ellen Page), Senan attempts to restart his life but is society ready to forgive him and those like him? Or will fear and prejudice once again tear the world apart? Pulsing with provocative parallels to our troubled times, The Cured is a smart, scary, and hauntingly human tale of guilt and redemption.
Film Credits
Producer:
Ellen Page
Rory Dungan
Elliot Page
Rachael O'Kane
Starring:
Ellen Page
Amy De Bhrún
Tom Vaughan-Lawlor
Elliot Page
Lesley Conroy
Peter Campion
Stuart Graham
Sam Keeley
More Information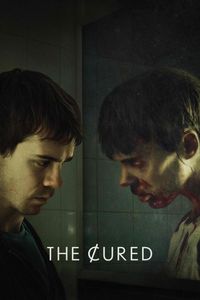 Rating:
R
Restricted. Children Under 17 Require Accompanying Parent or Adult Guardian.
An R-rated motion picture, in the view of the Rating Board, contains some adult material. An R-rated motion picture may include adult themes, adult activity, hard language, intense or persistent violence, sexually-oriented nudity, drug abuse or other elements, so that parents are counseled to take this rating very seriously. Children under 17 are not allowed to attend R-rated motion pictures unaccompanied by a parent or adult guardian. Parents are strongly urged to find out more about R-rated motion pictures in determining their suitability for their children. Generally, it is not appropriate for parents to bring their young children with them to R-rated motion pictures.
Country:
United Kingdom, Ireland, France
Released:
23 February 2018
Genres:
Drama
Horror
SciFi/Fantasy