343953
The Irish National Opera: The Lighthouse
Synopsis
Presented by the Irish National Opera, THE LIGHTHOUSE is based on an actual event in December 1900, when a visiting supply ship to a Scottish lighthouse finds the building in order but the keepers vanished without a trace. The opera explores the psychological state of the fractious men, relives an official investigation and projects a supernatural explanation.
Film Credits
Producer:
Diego Fasciati
Richard Bolger
Fergus Sheil
Starring:
Brenton Ryan
Ben McAteer
John Molloy
More Information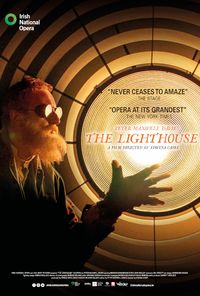 Rating:
12A
Suitable for 12 years and over
Films classified 12A and video works classified 12 contain material that is not generally suitable for children aged under 12. No one younger than 12 may see a 12A film in a cinema unless accompanied by an adult. Adults planning to take a child under 12 to view a 12A film should consider whether the film is suitable for that child. To help them decide, we recommend that they check the Ratings info for that film in advance. No one younger than 12 may rent or buy a 12 rated video work.
Released:
16 November 2021
The Irish National Opera: The Lighthouse